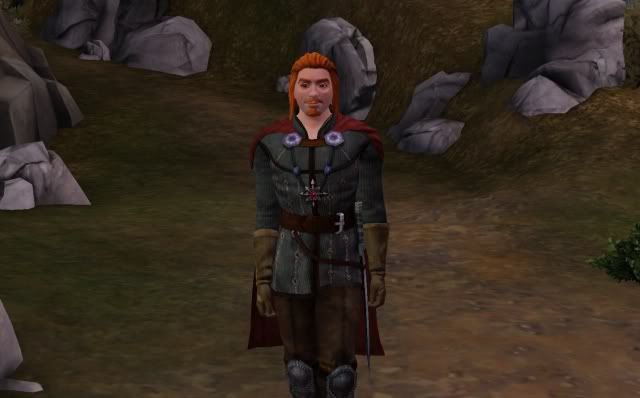 Ever since he'd been banished from Arkovia for the assassination of his uncle King Edward, Prince Michael had been living in neighboring Carpathia, and he'd been keeping a relatively low profile.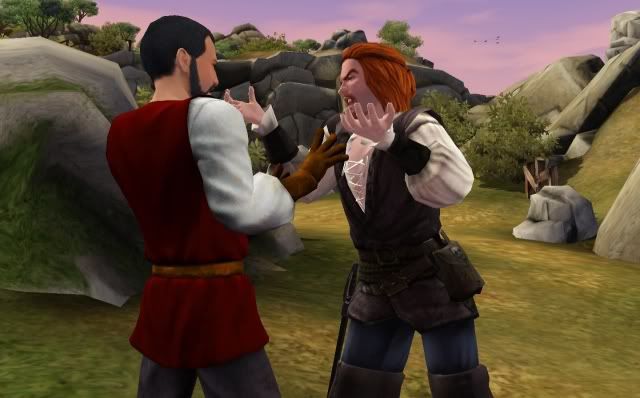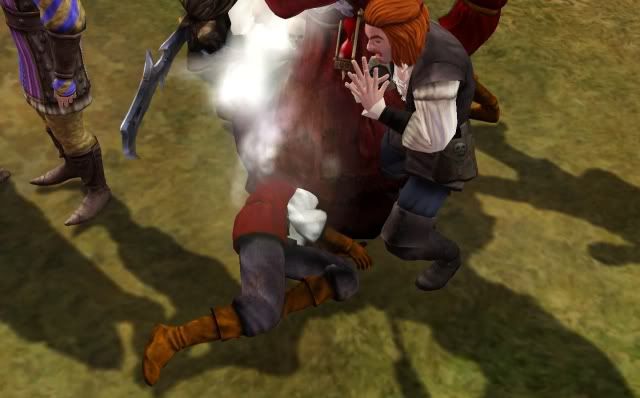 If you call the slaughter of the pirates who'd come in from Aarbyville a low profile.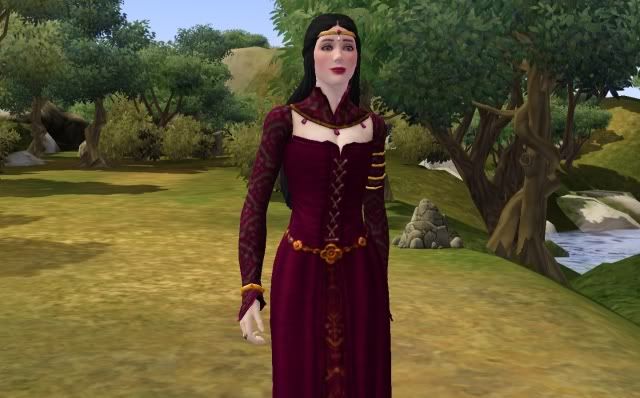 Carpathia's monarch was a beautiful princess called Veronika. However, Veronika was not a very likable woman. Haughty and vain, she seemed to only have time for herself.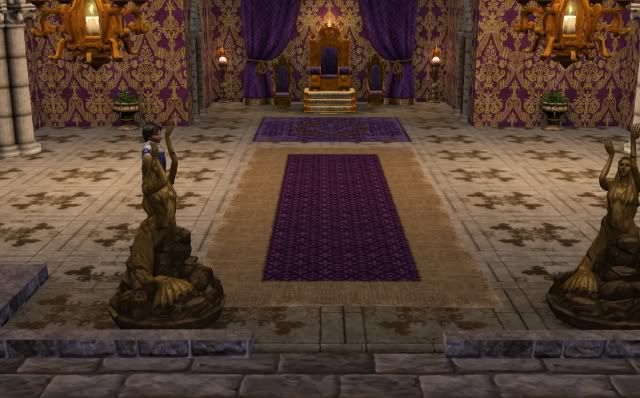 While her subjects were starving due to the famine that had ravaged the land, Queen Veronika had herself a spectacular throne room built and decorated, along with what was widely regarded as the most elegant reception hall in the region. Bards regularly sung of her beauty and sculptors erected statues of her in the villages, even while she taxed peasants to exhaustion.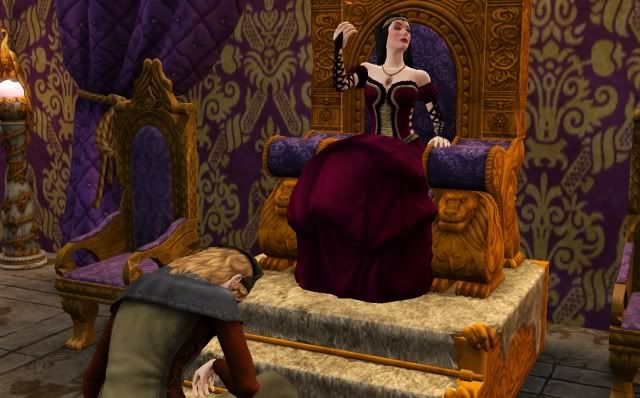 She treated her subjects as beneath her. When Sweeper Helewise asked for an ewe to replace hers which had died, Queen Veronika's curt response was, "The crown has no time for or interest in the affairs of mere livestock."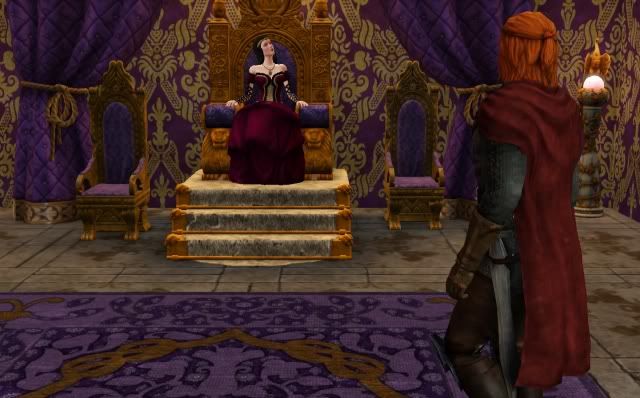 One day Prince Michael, who'd now risen to the captaincy of the royal guard in Carpathia, came calling on the queen. He made it a point to come after she'd heard her petitions for the day.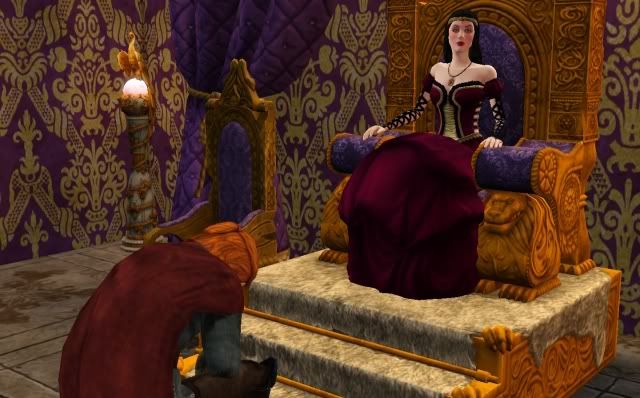 "You called, Sir Michael?" Queen Veronika asked. She then motioned for him to rise.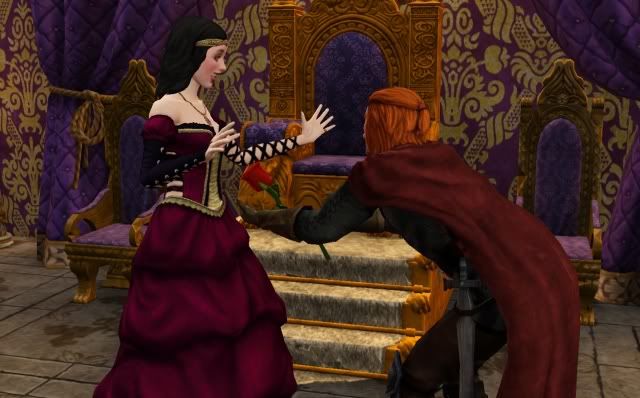 "A rose for my fair queen, Your Majesty."
"Such a charming manner, sir, thank you." He managed to force a smile out of the usually dour monarch.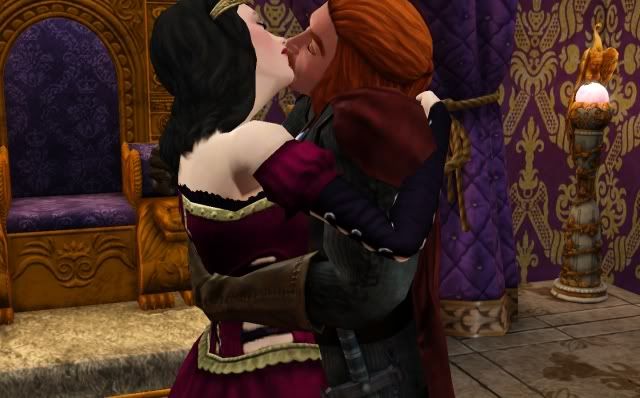 Their whirlwind courtship was the talk of Carpathia. Veronika's subjects wondered why their queen would take up with this dashing Arkovian exile? However, within days they were betrothed.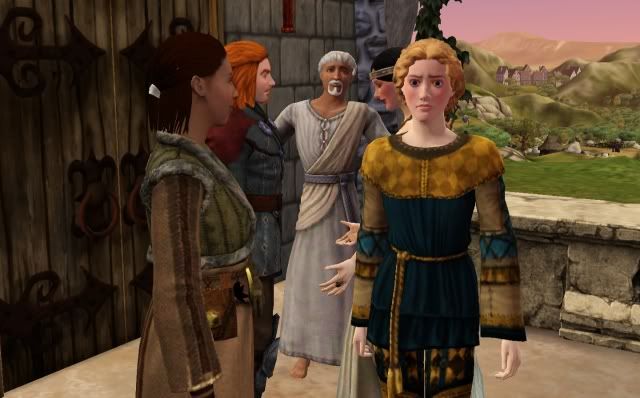 After a mixup with time and place, they were wed.
Soon after their wedding, they delivered their first child, a daughter named Victoria.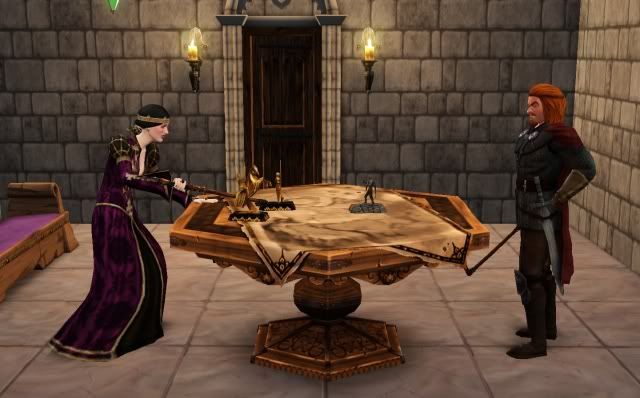 While Victoria was asleep in the royal bedchamber, her parents, the exiled Prince Michael of Arkovia and Queen Veronika of Carpathia, went to the world map to strategize. "So, why did you leave Arkovia?" asked the queen to her husband.
Michael didn't tell his wife the entire truth. He told her he'd merely had a falling out with his uncle, who was king at the time.
"I'm working on an invasion of Aarbyville, the pirate kingdom," Queen Veronika muttered, "and I'm stumped by how we get over the mountains."
"You can't pass through Crafthole?" Prince Michael asked.
"No, it's neutral. Crafthole has simply refused to take sides in the conflict. They despise Tredony but they're not terribly keen of Aarbyville either."
"I see. We'll definitely have to pick an alternate route, then."
This banter went on for the majority of the night.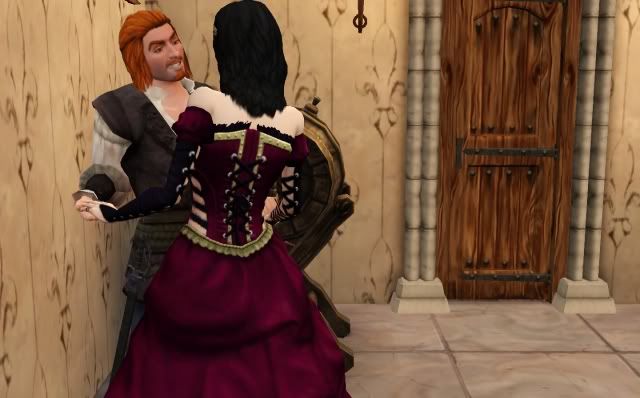 When they weren't engaging in heated policy discussions they were in each other's faces, head over heels in love.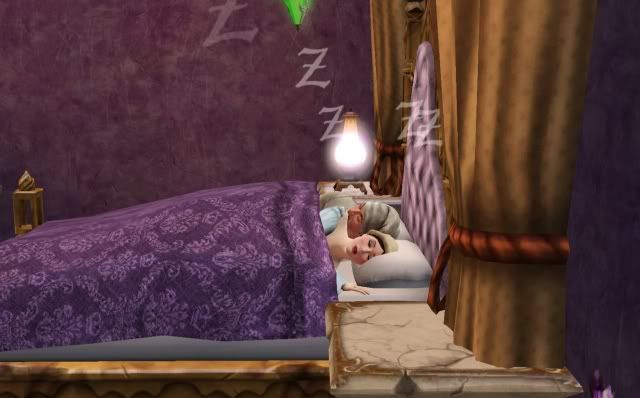 A long day's evening turned to night. Michael had carved a new life for himself in Carpathia.